Riegel: Is Baton Rouge learning from The Netherlands?


AN URGENT MESSAGE ABOUT THIS NEWSLETTER
It's important that you know the domain for Daily Report has changed. Make sure Daily Report keeps arriving in your inbox with just a few simple steps. Get more information.
Riegel: Is Baton Rouge learning from The Netherlands?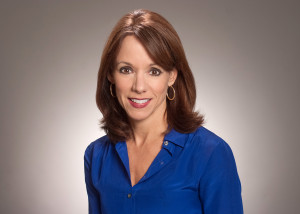 Fresh off a trip to The Netherlands funded by the Water Institute of the Gulf and organized by the Baton Rouge Area Foundation, Mayor Sharon Weston Broome is more committed than ever to making watershed management a top priority.

As Business Report Editor Stephanie Riegel writes in her latest column, the five-day tour in early October of the low-lying country's noted flood protection methods proved "truly meaningful and insightful," Broome says, parti cularly in light of the August 2016 flood here in Baton Rouge.

"It gave me a different perspective about how important it is for our city and community to be more proactive in our approach to water management."
It is ironic, then, Riegel writes, that just a week after the mayor's return, the East Baton Rouge Planning Commission gave approvalâ€"over the objection of environmentalists and nearby residentsâ€"for a new 57-lot subdivision in an area along Burbank Drive that is designated by FEMA as a "special flood hazard area.

The development, Kenilworth Crossing, is the latest of several in the rapidly growing area, which is why, Reigel writes, groups like the Sierra Club are so concerned.

"Discouraging development of floodplains also means reducing risk for existing homes and businesses, and reducing the costs of future flood events," says Angelle Bradford, an executive committee member of the local Sierra Club chapter. "Each a pproved new subdivision in a high-risk floodplain area makes it clear that the parish is moving in exactly the opposite direction."

Not just moving but charging forth, Riegel adds, and even outside of the environmentalist community, there are free-market advocates, who are asking what everyone should be asking, namely: Should we really be developing in low-lying, high-risk floodplains at all?
Read the Riegel's full column. Send comments to editor@businessreport.com
Take Our PollSource:
Google News Netherlands
|
Netizen 24 Netherlands