Netherlands upping the pace with e-mobility


We use cookies to improve our service for you. You can find more information in our data protection declaration.
More info OK
Inhalt
Navigation
Weitere Inhalte
Suche
Choose from 30 Languages
Albanian Shqip
Amharic አማርኛ
Arabic العربية
Bengali বাংলা
Bosnian B/H/S
Bulgarian Ð'ългарски
Chinese (Simplified) 简
Chinese (Traditional) 繁
Croatian Hrvatski
Dari دری
English English
French Français
German Deutsch
Greek Ελληνικά
Hausa Hausa
Hindi हिन्दी
Indonesian Indonesia
Kiswahili Kiswahili
Macedonian Македонски
Pashto پښتو
Persian ÙØ §Ø±Ø³ÛŒ
Polish Polski
Portuguese Português para África
Portuguese Português do Brasil
Romanian Română
Russian Русский
Serbian Српски/Srpski
Spanish Español
Turkish Türkçe
Ukrainian Українська
Urdu اردو
Wrong language? Change it here DW.COM has chosen English as your language setting.
Business
Netherlands upping the pace with e-mobility
Electromobility is gradually taking off in the Netherlands. Electric car buyers can look forward to tax incentives plus a dense network of charging stations. Eindhoven even has a university course in e-mobility.
Watch video 03:01 Now live 03:01 mins.
Date 02.10.2018
Duration 03:01 mins.
Author Alexa Meyer
Homepage Business - News
All videos Business
Related Subjects Amsterdam, The Hague
Keywords Netherlands, electromobility, VDL, Amsterdam, Eindhoven
Download Save MP4 file
Embed Embed video
Print Print this page
Permalink https://p.dw.com/p/35qg6
More in the Media Center
DW Business â€" Europe & Africa 01.10.2018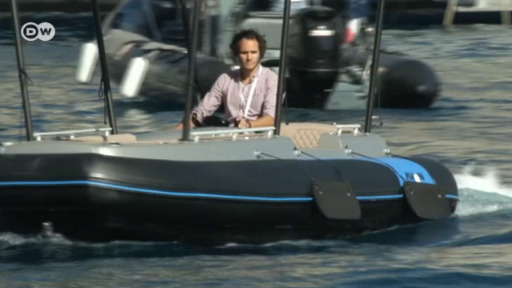 Electric yacht tenders from Zodiac Nautic 01.10.2018
A new NAFTA 01.10.2018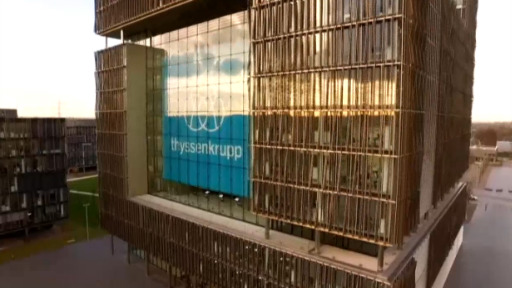 Thyssenkrupp moves ahead with company split 01.10.2018
More from Business - special report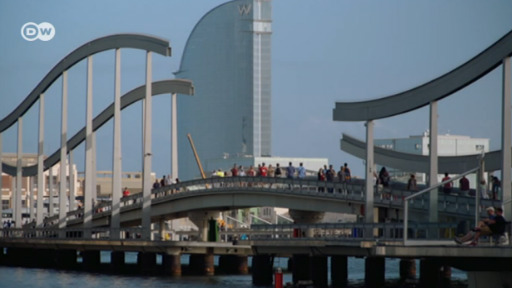 Business as usual in Catalonia, more or less 01.10.2018
High pressure, low wages 26.09.2018
Climate champion France faces onshore wind deadlock 25.09.2018
Future vehicles today 24.09.2018
More from Business
DW Business â€" Europe 02.10.2018
DW Business â€" Europe & America 01.10.2018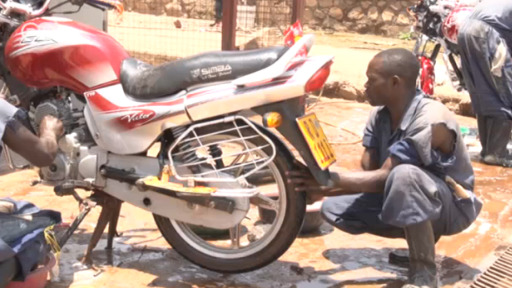 Modern tech hub for start-ups in Rwanda 01.10.2018
Trump and Trudeau come to terms on trade treaty 01.10.2018
Read also
Dutch women protest lack of female-friendly public toilets 23.09.2017
Women in five Dutch cities took to the streets on Saturday in protest at the paucity of female-friendly public toilets. The protests took the form of peeing in the street, an act that can be punished by a 90 euro fine.
Drug use research: German cities top European amphetamine use tables 08.03.2018
A study of wastewater across Europe has revealed two cities in eastern Germany have the highest use of methamphetamine. The study revealed the most popular stimulants in each city.
Where the top European Leagues stand going into 2017 23.12.2016
Several leagues around Europe are entering their winter breaks. From Chelsea's resurgence to Real Madrid's unbeaten run, DW breaks down what is happening in Europe's top leagues.
Source:
Google News Netherlands
|
Netizen 24 Netherlands