The Netherlands is strong, but more people should feel benefits, says king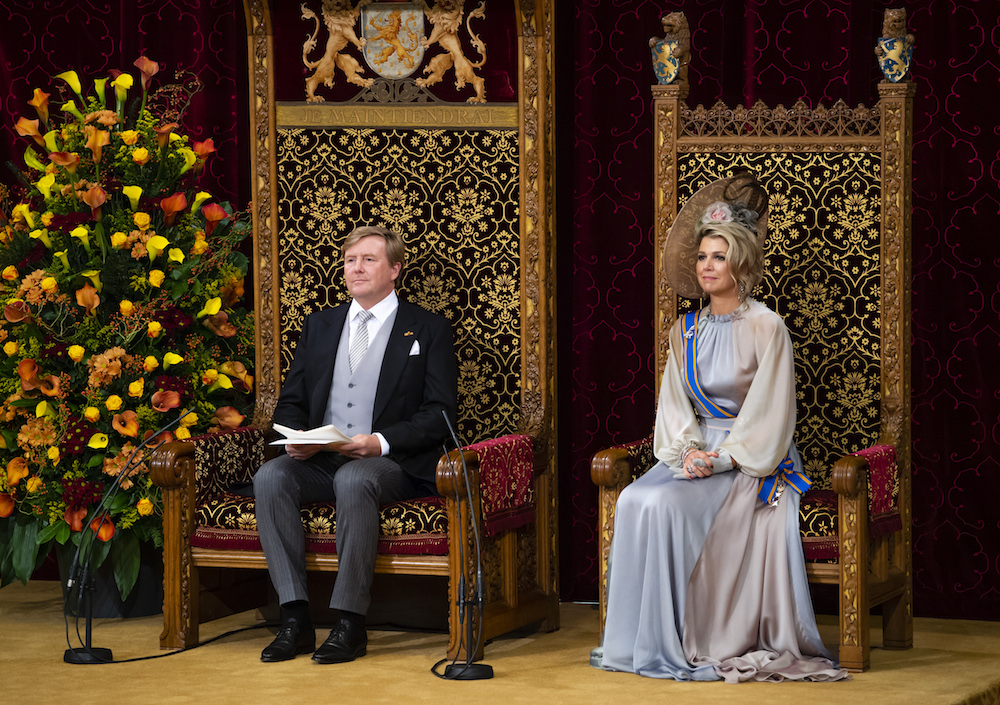 The king and queen in the Knights Hall. Photo: Frank van Beek / Hollandse Hoogte
The Netherlands is a strong country 'but more people should feel that things are going well,' king Willem-Alexander said on on Tuesday, as he outlined the government's agenda for the next year to MPs and senators.
It is, the king said, 75 years ago that the Netherlands was liberated and the country which has been built up since then is a strong one, thanks to its democratic values, its healthcare, its education and the fact that people have roof over their heads.
'The government wants to further improve this strong land,' the king said. 'The economic values are right and in 2019 the economy will grow for the sixth year in a row.'
So now, he said, is the time for choices, ch oices which will offer security to future generations. 'More people should feel that things are going well, at work and where they live. People must feel that politicians are for everyone'
Building a tightly-knit society is something which everyone has to contribute to, the king said. 'The Netherlands is a country of volunteers, of churches and clubs that come together at times of exceptional sports achievements and on national holidays,' he said.
'The government wants to take action where things are not going well. But this cannot be done by a programme or a rule, because a close society is made up of all areas for policy and all lawyers of government.'
Policy
The king went on to outline some of the measures the government is planning to make, all of which were already included the coalition agreement or which have been published since then.
The integration system will be overhauled and refugees will be encouraged to learn Dutch and work as soon as they arrive. The paternity and maternity leave systems will be expanded, the tax system reformed and the dividend tax will be scrapped 'to make the Netherlands more attractive for both large and small firms.'
In terms of Europe, the king said 2019 will be an 'intense year' with the appointment of a new European Commission and 'an unpredictable Brexit'. 'The Dutch government will continue to adopt a positive agenda aimed at improving the EU and focusing on its core functions and agreements,' he said.
'Membership of the EU makes our country stronger in a world where power balances are shifting and old alliances can not longer be taken as read,' the king said. 'It is in the Netherlands' interest that Europe as a collective works for free world trade and against the threat of import tariffs and other impediments to trade.'
More to follow
DutchNews.nl has been free for 12 years, but now we are ask ing our readers to help. Your donation will enable us to keep providing you with fair and accurate news and features about all things Dutch. You can donate via Ideal, credit card or Paypal using this special account [link].

Source:
Google News Netherlands
|
Netizen 24 Netherlands