Onodera may visit the Netherlands, Italy next month

Sorry, but your browser needs Javascript to use this site.
If you're not sure how to activate it, please refer to this site: http://www.enable-javascript.com/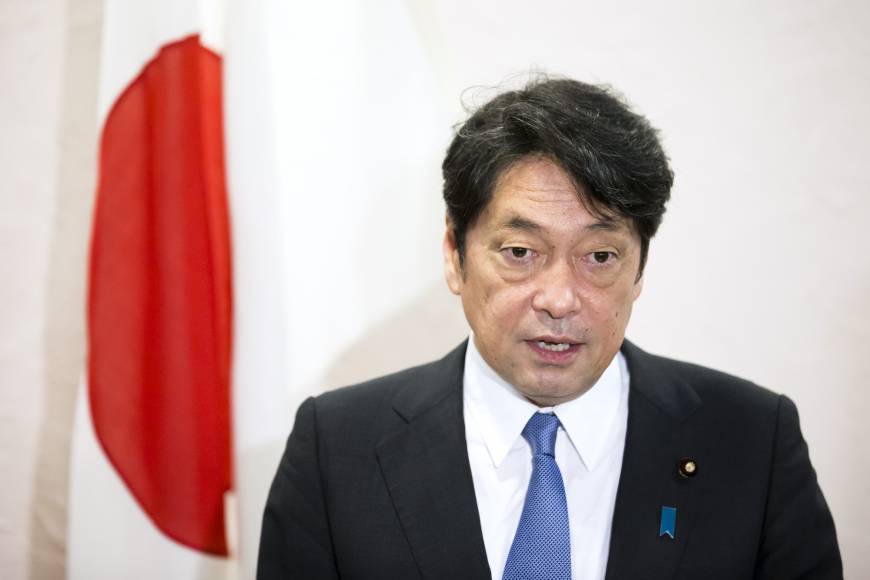 Defense Minister Itsunori Onodera is considering visiting the Netherlands and Italy in early September, a senior Defense Ministry official said Saturday.
Onodera hopes to hold talks with his counterparts in the two countries to seek their support for efforts to realize North Korea's abandonment of nuclear weapons and missiles, according to the official.
He is also expected to discuss how Japan should cooperate with the North Atlantic Treaty Organization in the field of national security. The Netherlands and Italy are both NATO members.
In the Netherlands, Onodera is considering visiting the headquarters of the Organization for the Prohibition of Chemical Weapons in The Hague.
The OPCW conducts verification activities based on the Chemical Weapons Convention. The Defense Ministry in Tokyo has dispatched Self-Defense Forces personnel to the organization in the past to join its inspections.
Onodera has shown his ministry's readiness to resume the dispatch of SDF troops to the OPCW, which has been suspended since 2016, in case North Korea takes concrete measures toward its denuclearization.
With Italian Defense Minister Eli sabetta Trenta, Onodera hopes to exchange opinions about the proposed joint development of defense equipment.
In May 2017, Japan and Italy signed a pact that would enable them to jointly develop defense equipment.
LATEST NATIONAL STORIES Japanese man detained in North Korea thought to be Shiga Prefecture videographer

A Japanese man recently detained in North Korea is thought to be a 39-year-old videographer from Shiga Prefecture, a Japanese government source said Sunday. The man may have been suspect... Ascending China may try to tap Japan to help challenge U.S. influence in region

Japan and China on Sunday marked the 40th anniversary of the signing of a treaty of peace and friendship between the two countries, as the implication of bilateral relations has become different... On anniversary of 1985 JAL crash, relatives and friends commemorate 520 passengers, crew who died...

Relatives of victims who died in the 1985 Japan Airlines jumbo jet crash on Sunday marked the 33rd anniversary of the world's deadliest single-aircraft accident that claimed the lives of 520 cre...
Source:
Google News Netherlands
|
Netizen 24 Netherlands