France Holds Off Netherlands for Women's 4×100 Free Relay European Title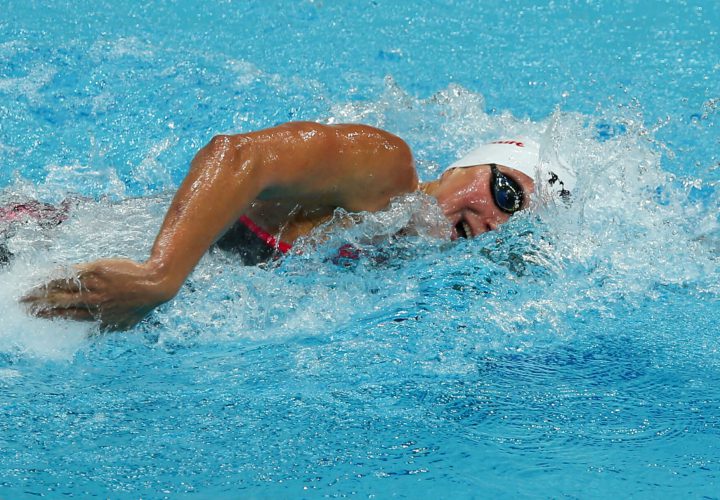 Photo Courtesy: SIPA USA
Charlotte Bonnet split 52.20 on the second leg, and anchor Beryl Gastadello held off 2012 Olympic gold medalist Ranomi Kromowidjojo as France upset the Netherlands for gold in the women's 4×100 free relay at the European Championships.
Marie Wattel (54.35), Bonnet (52.20), Margaux Fabre (54.41) and Gastadello (53.69) won gold in 3:34.65, just 12-hundredths ahead of the Netherlands (3:34.77). The Dutch team consisted of Kim Busch, Femke Heemskerk, Kira Toussaint and Kromowidjojo. Heemskerk split 52.33 for the quickest Dutch split and Kromowidjojo anchored in 53.22.
Denmark fi nished third in 3:37.03. Pernille Blume led off in 52.83, and she was followed by Signe Bro, Julie Jensen and Mie Nielsen. Great Britain was fourth in 3:37.26, followed by Italy (3:38.11), Russia (3:38.65), Switzerland (3:38.85), Germany (3:39.37) and Poland 3:40.94). Nine teams swam in the final after Denmark and Poland tied for eighth in the prelims.
Source:
Google News Netherlands
|
Netizen 24 Netherlands