Aegon rises as H1 strength driven Netherlands margin, Asia growth, cost savings


Aegon (NYSE:AEG) rises 2.7% premarket after reporting H1 results and an agreement to sell two eastern European businesses and.
H1 underlying earnings rose by 2% to EUR1.06B; on a constant-currency basis, underlying earnings increased 10%, driven by expense savings, higher investment margin in the Netherlands, performance fees, and growth in Asia.
Return on equity 9.2% rose 120 basis points from a year ago, helped by higher underlying earnings and a lower corporate tax rate in the U.S.
Net deposits improved to EUR3.89B vs. outflow of EUR3.71B a year ago; strong asset management inflows and increased net inflows in the U.K., as a result of improved retention, more than offset net outflows in the Americas driven by retirement plan outflows.
Source: Press Release
Previously: Aegon to sell units in Czech Republic, Slovakia for EUR155M (Aug. 16)
Previously: AEGON reports 1H results (Aug. 16)
Click to subscribe to real-time analytics on AEG
Now read: AEGON reports 1H results »
Subscribe for full text news in your inbox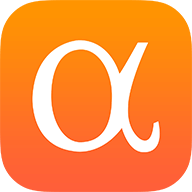 Source:
Google News Netherlands
|
Netizen 24 Netherlands